Little Library – Books Reviews
Every month, members of InclusioNado will read and review books on topics of diversity with diverse perspectives. Copies of the books reviewed will be distributed to Little Libraries all around Coronado for the community to read and return.
June 2021: The Game of Silence by Louise Erdrich
Review by Chloe Berk
Summary:
Omakayas, or Little Frog, lives on an island in Lake Superior in 1850 with her tribe: the Ojibwe.
The regular daily routines of Omakayas's days are interrupted by a surprise visit from a group of desperate and mysterious people. From them, she learns that all their lives may drastically change because the white people want Omakayas and her people to leave their island in Lake Superior and move farther west. Omakayas comes to the conclusion her life and home are in extreme danger.
Review:
I enjoyed reading this novel because it provided me with a book on American Indians told by one herself, Erdrich. I usually only read about American Indians out of the spotlight; for example, during Thanksgiving I read books about how the Pilgrims settled in Jamestown and were assisted by American Indians. The story being told from a young girl's perspective makes this book perfect for elementary and middle school children. I read this as a 17-year-old girl, and I recommend it to high schoolers and adults as well. In addition, I really enjoyed learning about the Ojibwe tribe. It is mind-opening to learn so much about other people's cultures and how they differ from our own.
Discussion Questions:
1. Do you know anything about the Ojibwe tribe? Why do or don't you?
2. Find a cool example of Omakayas's culture from the book!
3. Little Frog was given her name because her first step was a hop and she lives on an island. What would your name be if naming was based on this category in your culture?
4. Would you feel comfortable taking in strangers who come to your land (refugees)?

5. How would you feel if you were forced to move?
6. What does family mean to you?
Find this book in Little Libraries around Coronado, or purchase it on Amazon here.
May 2021: Uncomfortable Conversations With a Black Man by Emmanuel Acho

Review by Nina Smart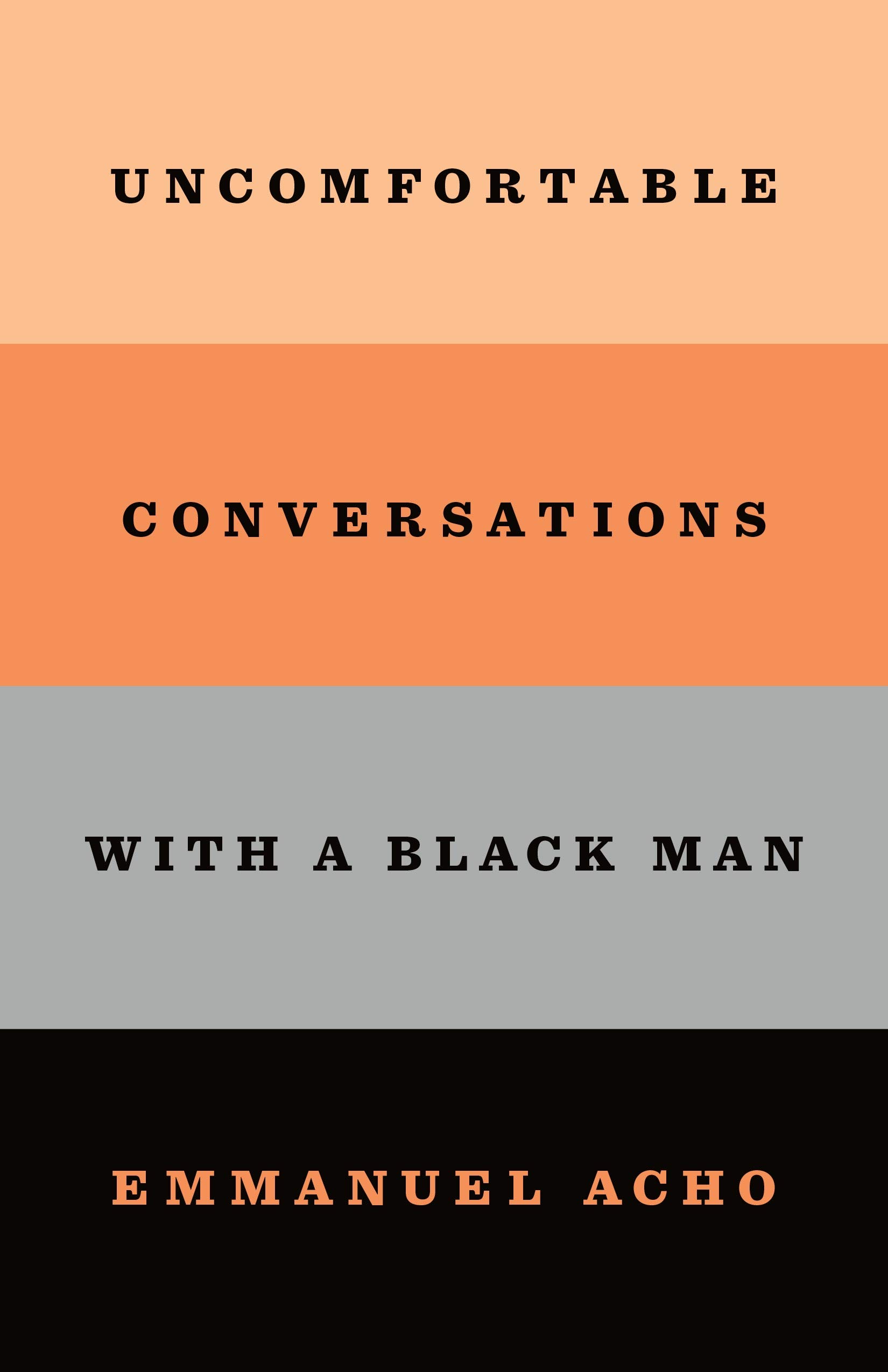 Summary:
Emmanuel Acho, the son of African immigrant parents, a former NFL player and national sports analyst has recently been spending time writing this book and producing videos of uncomfortable conversations about race and racism. This book welcomes the reader into a frank conversation. He answers questions you may have always wanted to ask a Black friend.
Review:
I enjoyed this book for its refreshing honesty and straightforward approach to racism. Let's talk about topics we've avoided! Acho openly shares personal stories and his take on historical and current events in a way that is open and engaging. I highly recommend this book and his Uncomfortable Conversation videos with celebrities, athletes and the police. Good for teenagers too.
Discussion:
The best take away from this book is the courage, honesty and kindness he models in having frank, open conversations about race and racism in America. This book or the videos could be used for family discussions about some of the questions he answers such as:
1. What language do we use when referring to Black Americans?
2. Is reverse racism a real problem?
3. Why are many Black families plagued with poverty and crime and lack of father figure?
4. Is there bias in our justice system?
5. How can a person be an Ally?
Find this book in Little Libraries around Coronado, or purchase it on Amazon here.
April 2021: Ninth Ward by Jewell Parker Rhodes

Review by Chloe Berk
Summary:
Twelve-year-old Lanesha lives with her loving caretaker, Mama Ya-Ya, in a historically Black part of New Orleans' Ninth Ward. Lanesha does not have many nice things in life but she has a dog, fiercely loyal friends, and family that make her happy. When Hurricane Katrina devastates New Orleans, Lanesha experiences tragedies and happiness while trying to return to normal life.
Review:
As a teenager, I enjoyed reading this book written from Lanesha's point of view. Although Lanesha is 12 years old, her character is relatable for older readers. Lanesha's struggle to return to safety is the main plot, but the setting and references to history and black culture help the reader learn more about this difficult time and Black culture. While there are several sad moments in the book, there are also uplifting moments showing Lanesha's intelligence, courage and bravery. Overall, I highly recommend this book as an interesting way to learn about Hurricane Katrina and the impact on Black communities through the narrative of a child.
Discussion Questions:
1. What is an ordinary day like in the Ninth Ward? How does it compare to an ordinary day in your own neighborhood?
2. What is special about Lanesha? What gifts do you have that are unique in your family or neighborhood?
3. Why does Lanesha get involved when there is a fight? How would you handle bullies in your school or neighborhood?
4. Why doesn't Lanesha leave New Orleans when the hurricane is coming? Why do some people stay while others evacuate?
5. How do they survive the flood? How does Lanesha save the day with her mathematical thinking?
6. What would you do if Coronado flooded? Where would you go?
Find this book in Little Libraries around Coronado, or purchase it on Amazon here.